How might we improve organization, teamwork and communication amongst small design studios?
Juggling is hard.
Teamline
aims to help small design studios manage projects and keep track of tasks and due dates using a form of a timeline. TeamLine is designed to create more awareness on project progress and encourage teamwork and communication. Designed for RISD Industrial Design Special Topics Studio Fall 2017.


The Design Challenge

During my internship at Figmints Digital Creative Marketing, a design studio based in Pawtucket, RI, I experienced what it was like to have to work on multiple projects simultaneously, communicate constantly with other team members as well as update clients on progress. This prompted me to design a project management app that touches on the needs of a designer working in a design studio setting.

While there are many other project management apps out there, I wanted my app concept to focus on increasing user awareness about the task they have to complete in context of the entire project timeline. I wanted the users to understand not only what their task is but how their tasks impacts and relates to other peoples tasks.​
​



Wireframing + User Testing
​



Final Design



Keep Going
Sustainable Toy Packaging
Extending the product life of children's toys through package structures.
S'Park Street Parking
Leveraging the IoT to improve urban mobility and alleviate traffic congesstion.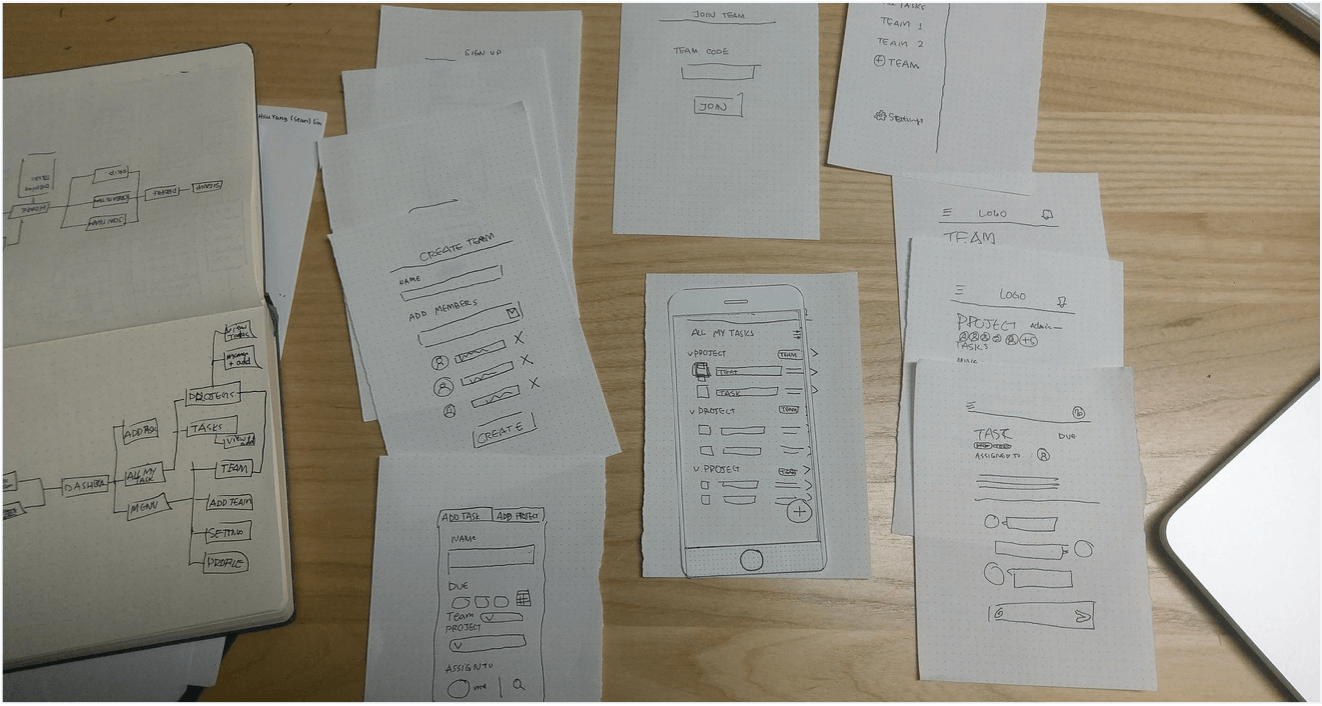 ^ Initial Brainstorm - Defining app criteria

^ Information architecture - simplified version

^ Revised and refined wireframe after user testing